Ionel Talpazan (1955–2015)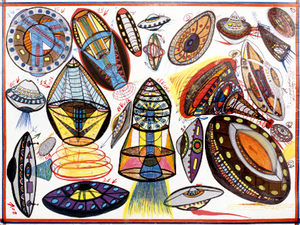 Ionel Talpazan exercised the artist's penchant for self-creation. ARTFORUM Passages
---
Review of Becca Lowry in Artforum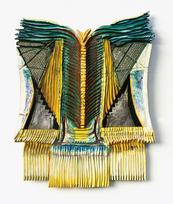 "She was the Angelina Jolie of wolves." So said one of Yellowstone's biologists of the gray wolf they called the '06 Female, to whom Becca Lowry dedicated
RIP 06
(all works 2014), one of the six sculptural pieces exhibited in her first solo show.
---
"Organized Movement"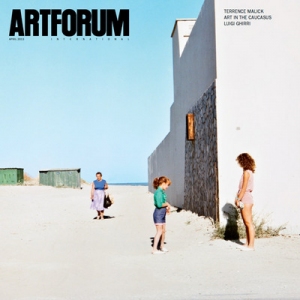 Performance art and politics in Romania, ARTFORUM, April 2013.

---
---
---
---
---
---
POEM: "Long-Distance Rendezvous" published in National Poetry Month issue of the Iron Horse Literary Review
---
Circus Song, in English and Romanian (translated by Dan Sociu, with drawings by Danica Novgorodoff)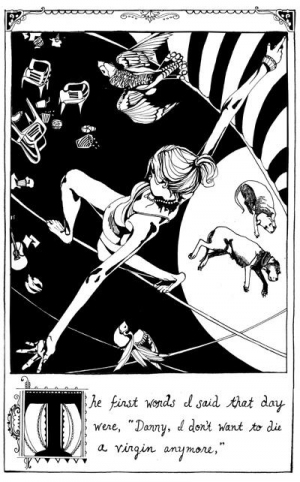 Poem + translation + illustration in Exquisite Corpse.

---
Translation of Special Needs in eXchanges -- Journal of Literary Translation

An excerpt from Dan Sociu's second novel Special Needs (Polirom, 2008) was published in eXchanges, a University of Iowa publication devoted to literary translation.
---
Translation of Dan Sociu included in anthology about Post-Communist Eastern Europe.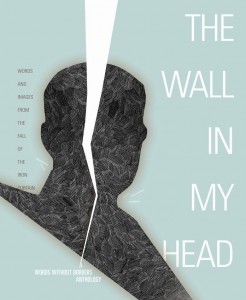 An excerpt from Dan Sociu's celebrated work Urbancolia (translated by Oana Marian) appears in THE WALL IN MY HEAD, edited by Words Without Borders and published by Open Letter Press.
---
Oana Marian on American Public Media's Speaking of Faith.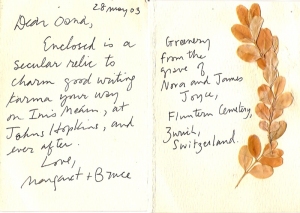 "Living Differently, Beyond Economic Crisis."

A new installment in the ongoing series, Repossessing Virtue, bringing the voices of Speaking of Faith listeners into the conversation they've been building online and on-air since the economic downturn began last year. Many are grappling with the shame that comes in American culture with the loss of a job, and many are seeking community in old places and new. For some, economic instability — a kind of life on the edge — is not new. They've been cultivating virtues of patience, self-examination, service and good humor that might help us all.